Myths & Legends of North Wales
Feature Page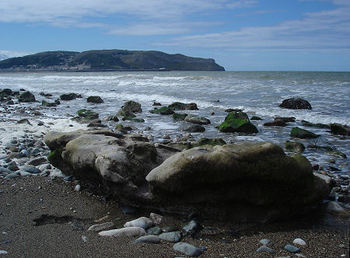 The scenery of Wales is dramatic, rugged and beautiful no wonder so many tales of witches, wizards, monsters and dashing princes exist; even tales of King Arthur and his legendary Knights of the Round Table!!!!!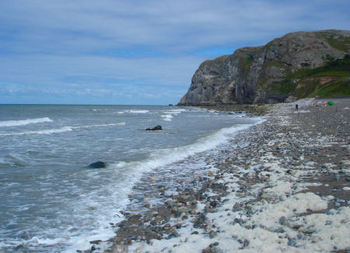 Legend says; Llandudno is protected by the Alligator and the Elephant against attack from the sea; myth?

If you walk along the pier at dusk, at about the halfway mark look up at the Great Orme, its shadow looks like a slippery sea preditor about to catch its prey and take itdown into the depths ofthe dark, cold sea; now look to the right, pass the warm weloming lights of the bay, out towards the sea - dependant on the tide the Elephant(Little Orme) can be seen either with his trunk out of the water or under the water.

Beddgelert, myth or fact?

Beddgelert (meaning the grave of Gelert); a legend based on the story of Prince Llewelyns' killing of his faithful, loving hound.

website link

The Legend of the River ConwynAfanc.

A legend of a water monster who loved beatiful women which, unfortunately was this particular monsters' downfall.

website link
Latest News & Special Offers